We are waiting for you to enjoy pleasant moments of relax and sport!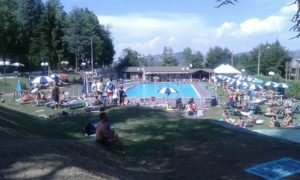 Inside the facility, you will find:
main pool (140cm-220cm)
small pool (45cm-105cm)
soccer court
basketball court
beach volleyball court
The pool outdoor space is available for parties and special events (birthday party, graduation party, ceremonies). Do not hesitate! Contact us for more information and book your own party!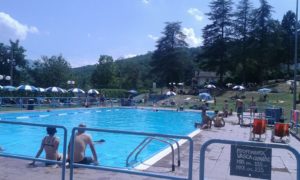 Opening hours
From 08th June to 23rd June
. Working days 2:00 pm – 7:00pm reduced-price fees
. Saturdays and Sundays 09:30am – 7:00pm
From 26th June to 25th August
. Working days 10:00 am – 7:00pm
. Saturdays 09:30 am – 7:00pm
. Sundays and bank holidays 09:00 – 7:00pm
Contacts
Phone: +39 348 4701251
Groups and summer camps booking: +39 320 1120960 / +39 347 8769843
The wide open spaces allow you to relax and to safely benefit from all the services, even during peak times.In order to ensure the access to all our customers, reservations are highly recommended on weekends.
Events
Concerts and many other events (arranged by the Rock's cultural association) are scheduled throughout the summer. More information in the events section or on our Facebook page.
[facebook https://www.facebook.com/asscrocks/?fref=ts social_plugin=true]