The perfect place to relax, have fun and get fit!
Our facility includes:
main pool (140 cm – 200 cm)
paddling pool
beach volleyball court
beach soccer court
sub shop and cafe'
restaurant service (available in peak season)
large green open space
CHUG-A-LUG is more than just a pool!
We provide a perfect venue, with large outdoor spaces, for any special event: birthday parties, celebrations, weddings, ceremonies and graduation parties. The restaurant will be open every summer weekend.
Surrounded by the Apennines, the suggestive location highlights this evocative place, which makes your special moments unforgettable.
In the Gallery, you can find some feedbacks from those who have already chosen us. Do not hesitate! Contact us for more information and book your own party!
Opening hours
From 1st June to 2nd June
. From 9:30am to 7:00pm
From 3rd June to 7th June
. Closed
From 8th June to 1st September
. Working days: 10:00am – 7:00pm
. Saturday, Sunday and bank holidays: 9:30am to 7:00pm
Contacts
Phone: +39 338 2124828
Info & Lessons Timetable: +39 338 2124828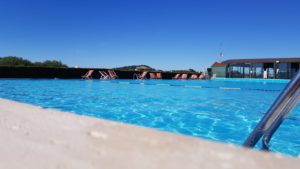 The wide open spaces allow you to relax and to safely benefit from all the services, even during peak times.In order to ensure the access to all our customers, reservations are highly recommended on weekends.